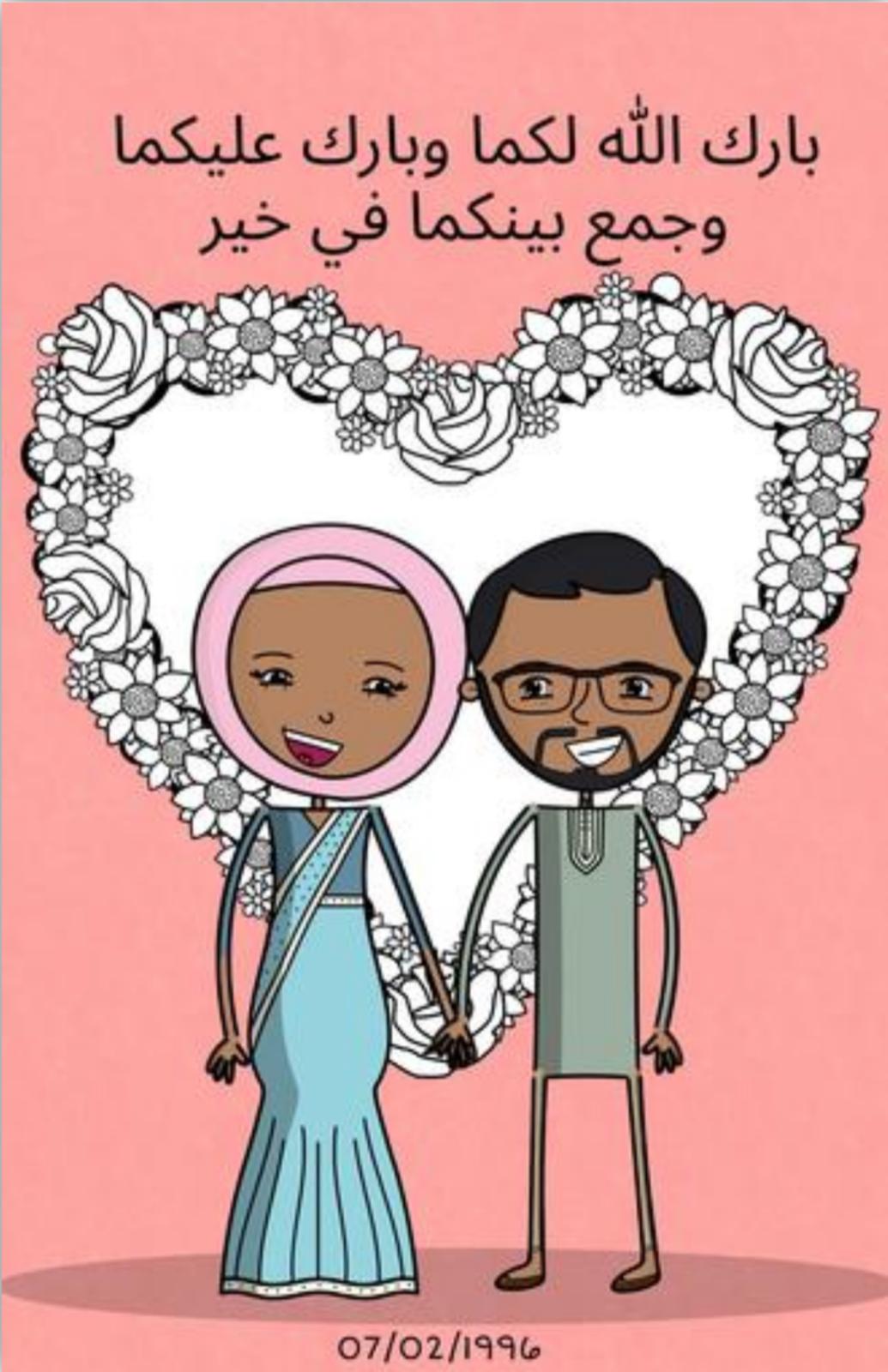 It was the evening of 7th February 1996 just before breaking fast on 17th Ramadan that my life completely changed for the better. Ending 29 years 4 months and 15 days of bachelor life, I got married to my beautiful wife Shaheen, and the rest is history!
Marriage is a sacred act in Islam that brings together a man and a woman to live together during good and bad days, to face the beautiful and the ugly sides of the world together, to procure children with the will of Allah, to undergo the constant blessings and challenges that parenting brings, and as Muslims, to strive together towards attaining eternal happiness in paradise. On that blessed night 25 years ago, these were the thoughts in my mind, and now reflecting on all these years, I feel that we have endured good and bad days together, we have encountered both the beautiful and ugly sides of the world together, we have been blessed with three beautiful girls, we have had our blessings and challenges of parenting and are continuing in that journey till date, and of course, we have always desired to have that eternal happiness together in paradise. We don't know where we will end up, and we certainly need to do more to please Allah, but we constantly seek His mercy and forgiveness along the way.
It all happened suddenly! As soon as I returned from Aligarh after completing my MA in October 1995, my father gave my (now late) eldest sister in law the prime responsibility of finding a bride for me. Thus began a three-month-long bride-hunt, culminating in selecting a girl who was not even in Bangladesh at that time. Hence, we all had to wait for her arrival in Bangladesh, which eventually happened in the last week of January 1996. Two days later, my mother, aunts, and sisters in law went to see her. I met her a couple of days later, which was very brief – half an hour to be precise, in the presence of chaperones. Then everything happened within no time – engagement on 2nd February followed by the wedding on the 7th, and because my father in law had to return to his workplace abroad two days after Eid, everything had to be done in Ramadan. Ramadan is never the best time in the year to get married, but I had no choice (who was asking me anyway?) but to accept my destiny.
30 minutes of conversation in front of women from both sides is hardly an ideal way a man and a woman can know anything about each other, let alone decide whether the other person is suitable to spend the whole life together. There was no telephone conversation after that, so it was our wedding night that we first had the opportunity to know each other properly. During the days leading up to the wedding, I was very apprehensive and was seeking Allah's blessings all the time, and later heard that it was the same from her side. We both accepted that our parents must have considered everything and are not asking us to jump off the cliff. I strongly believed that I would not lose out by firmly having faith in my parents' choice. My parents didn't even see each other before getting married and I have witnessed how happily married they had been, which gave me strength and contentment. I kept everything to Allah's mercy and He was indeed merciful. I felt an immense sense of calm and serenity inside my heart about this relationship as the wedding day approached, and 25 years on, I can say from the bottom of my heart that my parents made the perfect decision regarding the most important chapter of my life.
By Allah's endless blessings, all the wedding formalities went extremely well without a single glitch from either side. The wedding took place at a crucial political moment in Bangladesh's history when all the opposition parties were collectively pursuing a movement against the then government of Khaleda Zia to introduce a caretaker system to oversee elections in Bangladesh, which successfully led to relatively free and fair elections in Bangladesh for three consecutive times before the current authoritative regime got rid of that system to ensure that they always remain in power. A number of prominent political figures attended my Walima including former Prime Minister of Bangladesh Mizanur Rahman Chowdhury (Jatiyo Party), former minister Salahuddin Qader Chowdhury (BNP), former Army Chief General Nuruddin Khan (later a minister in the Awami League government 1996-2001), veteran politician Aynudding Khan (the then President of Bangladesh Muslim League) and many more. The culture of cordial relationships among politicians was still prevalent at that time, which unfortunately has disappeared now. My father never stopped smiling during the whole process of our marriage, and it is my and my wife's parents' satisfaction and prayers, we think, brought the biggest blessings in our married life.
Thus, we began a journey together that we are still continuing. We have had our ups and downs as any couples have, but through love, respect and trust, we have remained steadfast. When my first child was born, my father was in Saudi Arabia and wrote a beautiful letter congratulating me. In that letter, he reminded me of a famous quote by Dr Samuel Johnson, which says, "Married life has many pains, but celibacy has no pleasure". He then wrote, "You must have had some pains in your married life so far, but now you can see the pleasure of it". Allah has blessed us with that pleasure three times for which we are eternally grateful.
My father always used to pray to Allah that he wanted to die before my mother as it would be devastating for him to live without her. Allah accepted his prayers. I pray the same. I am not using this write-up to say a lot of personal things about my wife. I don't think it is appropriate. However, what I can say is that she has been the best gift Allah has given me in this world for which I cannot be grateful enough. The only thing I can say about her is this – I have become a better person after having her in my life.
I pray for her from the bottom of my heart and seek everyone's prayer so that the love, respect, and trust we share together continue until death separates us in this world, and that Allah makes us reunited in Paradise. Therefore, it is befitting to end this write up with the following dua:
"Rabbana hablana min azwajina wa dhurriyyatina qurrata a'yunin wa ja'alna lil muttaqina imama."
"Our Lord! Grant unto us spouses and offspring who will be the comfort of our eyes and give us the grace to lead the righteous." (Surah Al Furqan:74)