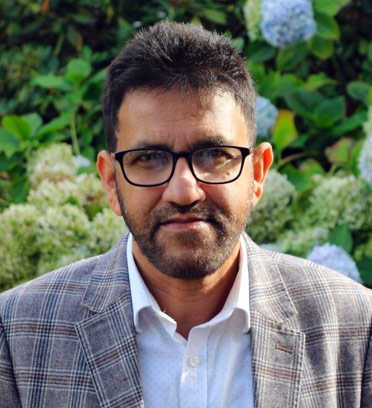 Dr Salman Al-Azami, a British Bangladeshi academic and author, was born on 22 September 1966 in Dhaka, Bangladesh. He had his primary education in Dhaka, Manchester and Kuwait in the 1970s, and secondary and higher secondary education in Dhaka. He attended premier educational institutes in Bangladesh completing his Secondary School Certificate (SSC) and Higher Secondary Certificate (HSC) from Ideal High School (Now Ideal School and College) and Dhaka College in 1984 and 1987 respectively. He started his university education in 1988 studying BA (Hons) in English Literature at Jahangirnagar University, but had to leave the university due to political disturbances. He then went to study at the famous Aligarh Muslim University in India where he completed BA (Hons), MA and PhD in Linguistics achieving first class first in both his undergraduate and postgraduate degrees and winning the University Medal for his outstanding results. His PhD dissertation title was Hidden Persuaders in the Language of Advertising in Bangladesh: A Psycholinguistic Assessment under the supervision of Professor A R Fatihi, a leading linguist in India.

Dr Al-Azami began his teaching career as an adjunct lecturer at North South University, Bangladesh in 1996 before joining Darul Ihsan University as a lecturer in English Language and Linguistics where he was later promoted as an assistant professor. He was a founding member of the project team of Manarat International University and joined the university from its inception in 2001 as an assistant professor and head of English. In 2004-05, Dr Al-Azami did a postdoctoral research in Sociolinguistics at Edge Hill University, UK. He then moved to the UK with his family and between 2005 and 2008, worked with Goldsmiths, University of London and the Muslim Council of Britain (MCB) in various research and community projects and also taught part-time modules at Edge Hill University and the University of Cumbria.
Salman has a number of publications including books, journal articles and book chapters. He has published three books – Religion in the Media: A Linguistic Analysis (Palgrave Macmillan 2016), Language of Advertising in Bangladesh (Open House Press, UK 2007), Language Maintenance and Shift among the Bangladeshis in Manchester (ICDES, Edge Hill University, UK 2005) and Communicative Dimensions of Quranic Translations: A Case Study of Surah Fatiha (Adam Publishers, India, 2005). Since the publication of his latest book, Dr Al-Azami has been working on the language of Islamophobia in the British media and is supporting the MCB in two of their projects on media representation of Islam. He is now working towards editing a book on language and terminologies used in the British media to represent Islam and Muslims.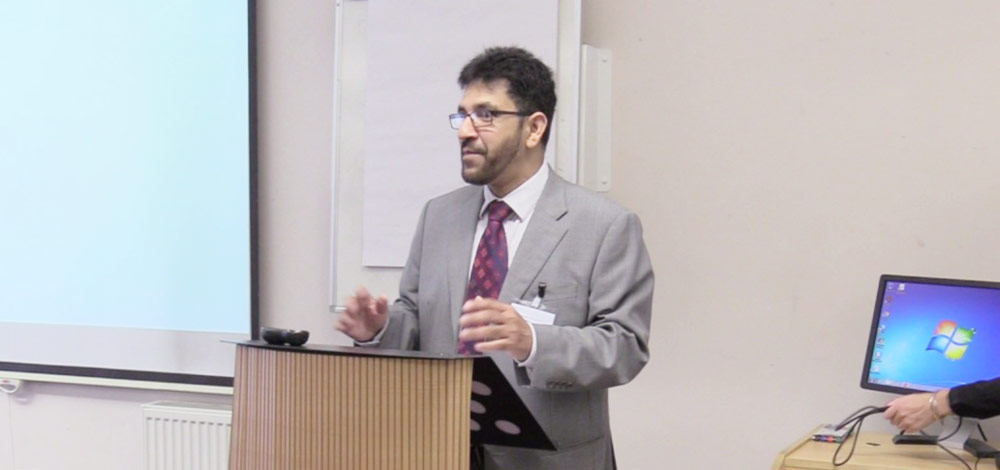 Dr Al-Azami sits on the editorial board of the American Journal of Islam and Society published by the International Institute of Islamic Thought (IIIT). He is a regular reviewer of articles for reputed peer-reviewed journals published by Routledge, Sage and Equinox. Salman has so far examined more than 10 PhD dissertations from the UK and India and is currently supervising a PhD student in his own department.
Dr Al-Azami takes keen interest in politics and international relations and has written opinion pieces in different international platforms including the Huffington Post, Open Democracy, The Platform, and Anadolu Agency and writes blogs in Bangla and English on this website. He also served as the Editor of the English youth magazine Youth Wave in Bangladesh for several years. Salman is a keen traveller and published a widely acclaimed Bangla travelogue, titled Himaloy Duhitar Ushnotay (The Himalayan Daughters) in 2002. He later translated the book into English which is available as an e-book on this website.
Salman is a passionate sports enthusiast, particularly cricket, though he loves football, tennis and athletics as well. He played second division cricket in Bangladesh during his student life and has a long experience of part-time sports journalism. He was a sports correspondent for two leading Bangladeshi newspapers – The Bangladesh Observer (English) and Dainik Sangram (Bangla). He also served as the Sports Editor of Weekly Sonar Bangla (Bangla) for five years. He was the founder Managing Director of the first complete sports website in Bangladesh www.bangladesherkhela.com. Coming to the UK, he wrote sports columns for The Muslim Weekly and worked as a TV presenter covering live cricket matches involving Bangladesh with Channel S UK and covered World Cup Cricket 2007 for the now defunct Bangla TV, UK. His only sports book is a critically acclaimed Bangla book on cricket named, Bishsher Shera Cricket O Cricketer (World's Best Cricket and Cricketers) in 1992 while he was a university student. Dr Al-Azami also was a sports organiser and organised the first ever Inter-Private University cricket tournament in Bangladesh in 2002 as its Convener.
Salman has recently started vlogging on different linguistic issues in Bangla. These videos are available on his personal YouTube channel and on this website.
He lives in Manchester with his wife and three daughters.